Happy Thursday! Yesterday I wrote about the scenic drives available when planning a trip to Big Bend National Park. I did not mention that these are paved roads as there are also plenty of off road options (but I will defer that to another post).
So part 2 of my write up on scenic drives in Big Bend National Park is now available.  Enjoy!
Panther Junction to Rio Grande Village
21 miles (34km)
The drive to Rio Grande Village traverses ancient limestone and has marvelous vistas across the river to the magnificent Sierra del Carmen escarpment. In twenty miles, the road descends nearly two thousand feet.
There are several worthwhile stops and highlights along the way. Dugout Wells includes a desert nature trail and a shady oasis, nice for picnicking and birding. A soak in the Historic Hot Springs is also a popular activity. The short hike into Boquillas Canyon leads to one of Big Bend's most scenic spots. The Rio Grande Village Nature Trail is an excellent birding location; it crosses a wetland spring with a viewing platform then gradually climbs to a promontory with excellent panoramic views.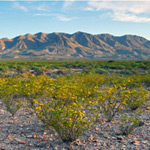 Persimmon Gap to Panther Junction
28 miles (45km)
This road connects the north entrance to park headquarters at Panther Junction. From Persimmon Gap, the road descends a long, gentle, gravel slope to Tornillo creek and Tornillo Flat. The Rosillos Mountains rise to the west; to the east the Dead Horse Mountains dominate the skyline. Highlights include, trails to Dog Canyon and Devil's Den, the Fossil Bone Exhibit, and the Tornillo Creek hoodoos.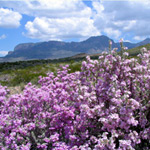 Maverick Entrance Station to Panther Junction
23 miles (37km)
This drive, through striking desert scenery, has excellent views of the surrounding mountains. Several roadside exhibits describe wildife that might be seen along the drive. Junctions for the Chisos Basin road and Ross Maxwell Scenic Drive are located along this route.
The options for National Big Bend are so many that I am doing this place a real injustice when just writing about "paved" scenic drives.  Plan for more? Or want more? You can get more information by going directly to the  
National Park System site.